Cooling Your Attic!
 
Heat transfers naturally between cool and warm spaces. If your attic insulation is insufficient, your Air Conditioning system will work overtime to maintain comfort. The best maintained system won't cool properly if your attic insulation isn't up to par.
Get a FREE Attic Insulation check from Independent Air and Heat
If your home is 5 years or older, you likely have one of the 46 million under-insulated homes in the U.S. More than 90% of homes in America lack adequate attic insulation. Before 2009, the minimum standard was R-19. Today, the Department of Energy recommends R-35! Let us do a free, no-obligation check of your attic insulation.
Independent Air and Heat's Blown-In Insulation
Blown-In Attic Insulation provides a monolithic layer of insulation without seams that are found in batted or rolled insulation. That's because it's best at filling gaps and small crevices at joints and tight corners. In fact, studies have shown that Blown-In Attic Insulation performs up to 22 % better than batted insulation with the same R Value!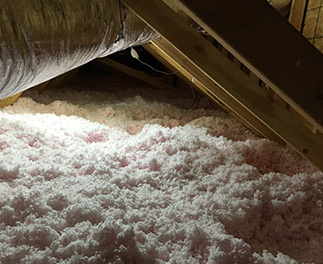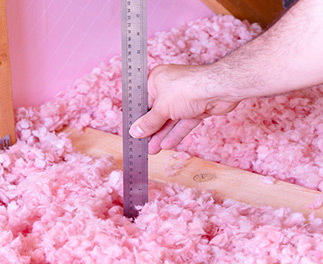 What is R-value?
R-value the capacity of an insulating material to resist heat flow. The higher the R-value, the greater the insulating
We use only the best Owens-Corning Pink Panther Insulation.
A Great Investment
Your attic is where you can find some of the largest opportunities to save energy in your home (energystar.gov). Adding Blown-In Attic insulation will provide one of the fastest paybacks of any home improvement investment. The amount of money you save on energy costs will quickly add up to bring you a return on your investment.